Field Construction & Commissioning
---
EPFC strives to minimize risk exposure in field construction by fabricating as much as possible in the shop. Even if fabrication is completed by others, we often find ways to save our clients money by making simple adjustments. Once construction is complete, our commissioning team assures these assets get up and running as quickly and safely as possible. We make sure our clients can maximize their return on investment by avoiding unnecessary delays in start-up. EPFC's field services include structural, mechanical, electrical, instrumentation, controls, commissioning and start-up. We have a vast fleet of equipment and can quickly mobilize at any site.
EPFC's construction teams are comprised of experienced personnel including civil, mechanical, electrical, instrumentation and controls, commissioning and start up specialists. We integrate the required disciplines at the earliest stage of the planning process to assure safe, predictable and efficient execution. Providing all core services under one umbrella provides complete visibility to manage all facets of site construction activities.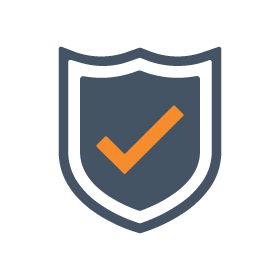 EPFC's comprehensive Health, Safety, and Environment Management System (HSEMS) enables us to operate our greenfield construction sites as prime contractor. To date, our field construction projects have a consistent record of 0 LTIs. The EPFC HSEMS supports and facilitates this achievement, although the real success is attributed to the knowledgeable, long-term EPFC personnel that manage our construction sites and demonstrate their commitment to the safety of our people.
Our team of construction personnel are experts at transferring scope from the field to the fabrication shop. This is an effective way to reduce costs, improve schedule, improve quality, and reduce exposure. As an example, EPFC has developed survey tactics to accurately capture tie-in locations such as wellheads. These techniques eliminate the need to perform pressure welding in the field.
EPFC's CSU personnel are experts at streamlining mechanical completion, commissioning and start-up activities to achieve early production. We understand the importance of getting our client's investments to production as expeditiously as possible to maximize value. We partner with our clients during the commissioning stage so their operators are well trained and familiar with plant before they receive custody at hand-over. This reduces the possibility of incurring unnecessary outages or plant trips during the ramp-up phase of the facility.